HOLBUD ACA T20 AFRICA CUP - SOUTHERN AFRICA REGIONAL QUALIFIERS - BOTSWANA NOVEMBER 2018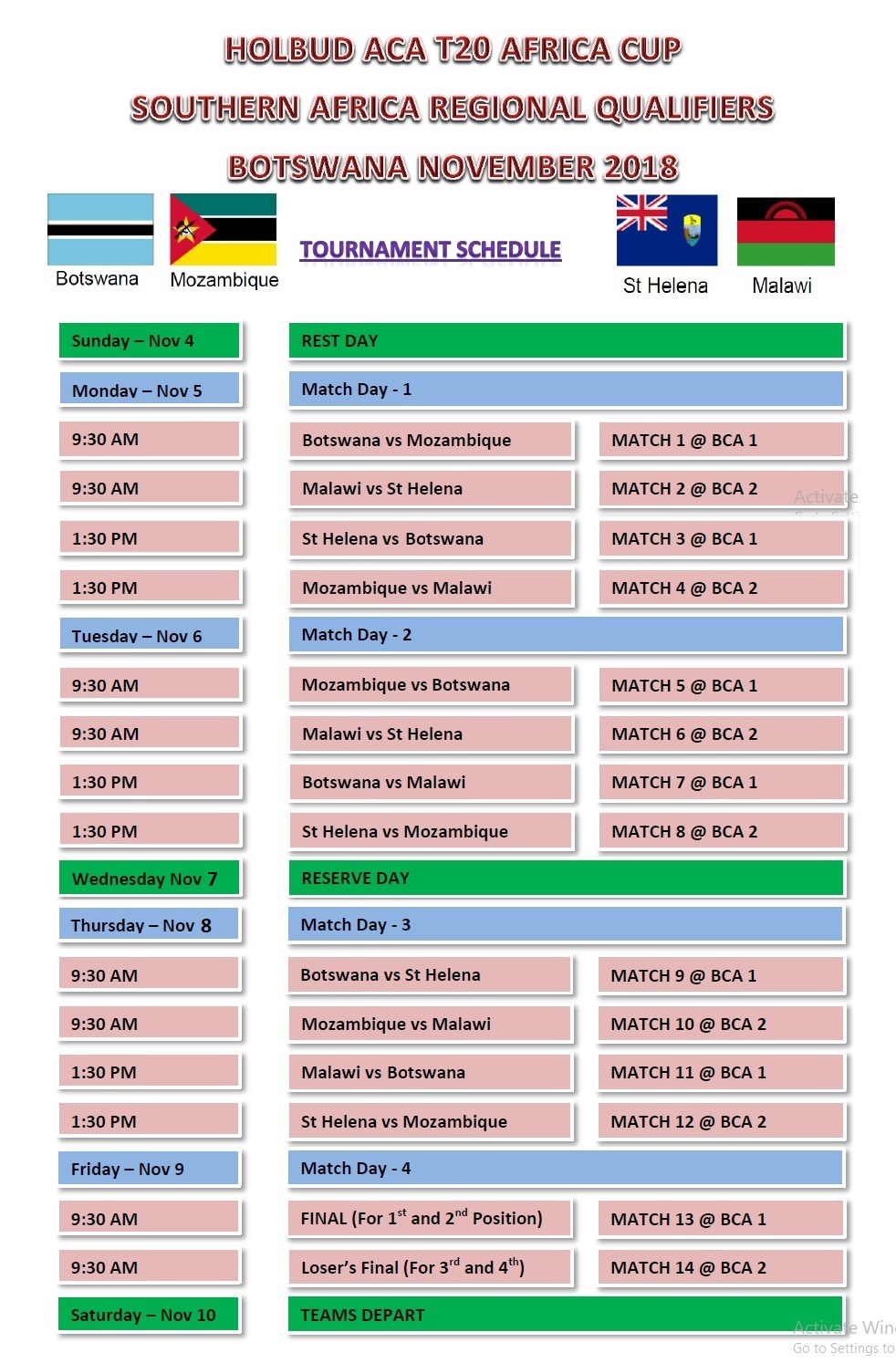 4 Countries from ACA South zone memberships will play Qualifiers at Gaborone, Botswana from 5th to 9th November 2018. A total of 19 Countries will participate to qualify for the final round of ACA – T20 Africa Cup.
Click here to view the fixture.