NORTH WEST PROVINCE READY FOR AFRICA U19 QUALIFIER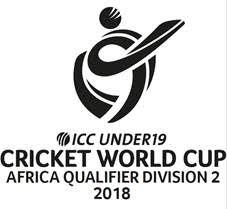 11 teams to compete for 3 places in Division 1
Botswana face Tanzania, Ghana take on Nigeria in opening fixtures
Division 1 scheduled for March 2019
The North West province of South Africa has become a popular destination for cricket teams looking to take the next step on their journey, as it provides a quiet background for those who want to get down to hard work.
That sentiment of hard work will certainly be on the agenda when Africa's young cricketing talent gathers for the ICC U19 Cricket World Cup, Africa Division 2 Qualifier. There will be 11 teams at the event, and they will be doing battle for three places in the first Division.
North West Cricket have welcomed the tournament, set to be staged from 17-27 August.
"We are particularly excited to be hosting an event if this magnitude," CEO of the cricket region, Vincent Prior explained.
"It is a great opportunity for us to showcase our world-class facilities to other countries from Africa. We are certain that Senwes Park will be the home of this event for many years to come," he said cheerfully.
Prior paid tribute to his staff, who have been busy over the Highveld winter, ensuring that the usually run-filled conditions are ready for a relentless workout over the ten-day period.
"Our incredible team has put in a tremendous amount of energy to ensure that this tournament delivers beyond expectations"
Botswana, Ghana, Sierra Leone, Tanzania, Rwanda, Mozambique, Lesotho, Nigeria, The Gambia, Swaziland and Zambia will all be competing for the three slots available in the top tier of U19 cricket in Africa, and the tournament will be a terrific platform for all those players to exhibit their skills on an international stage.
The town of Potchefstroom is a university town, and will be more than ready to play host to the influx of young talent in August.